Sixth Form News & Events
Mathematics
During the last week of July, some of our students participated on a 3-day mathematics programme organised by the University of Cambridge. The sessions were a combination of live, interactive webinars, assignments and interactions through an online platform. There were activities and talks with titles such as "Data and paradoxes" and "A serious approach to the zombie apocalypse using differential equations'.
Here are some of the students' opinions:
'The programme was really, really interesting. I only managed to attend two days of the programme but I ended up really fascinated by what I'd learnt within those two days. It's really interesting to see elements of maths installed in the world especially in the medical field where you'd think there's barely any maths involved. I would definitely recommend it!'
'I was very happy to have the opportunity to take part in this programme. I loved every second of it. I found the live talk and Q&A session by Professor David Spiegelhalter in particular very interesting as I was able to hear about how maths is being used currently in the real world. I learnt how maths was currently being used to study the Covid pandemic but also about how it was going to be used in the future.'
The Brilliant Club
A group of Sixth form students at St Gregory's participated in The Brilliant Club programme last academic year. We had two groups, one for those in involved in Arts and the other for Science students. The students worked throughout the summer term with visiting post graduate students. St Gregory's students then had to undertake a research project which was graded according to university criteria. At the beginning of this month they visited Oxford University for a graduation ceremony.
Over the summer holidays, a number of us completed The Scholars Programme. It was an honour to be rewarded at such a prestigious university, where we were all acknowledged for our hard work and efforts. We were also fortunate to have a formal lunch in Oxford's dining hall and were given a fabulous tour of the College Campus.
Angela Utubor
As a group, reflected on all the skills and lessons we learnt on the Scholars Programme. This programme was beneficial in setting us up for university because we were able to acknowledge our abilities.
Shauna McGee
Our graduation at Oxford University has given me an insight to university life. Not only were we able to reflect on our talents, but also understand how we, as individuals, are suited for university.
Peonelyn Ricalde
Our trip to Oxford was encouraging because not only were we awarded for our efforts, but we could congratulate the efforts of others. This included students from St Gregory's but also other schools across England receiving some awards. The graduation ceremony was heart-warming and very exciting for us all.
Radvile Straivinskaite
For completing the Scholars Programme, we could have been awarded at any Russel Group University. Therefore, it was a massive privilege to be awarded at Oxford - one of the best universities in the world. Their campus, their chapel, their dining hall is all so beautiful. We enjoyed our day - congratulations to everybody.
Janice Joseph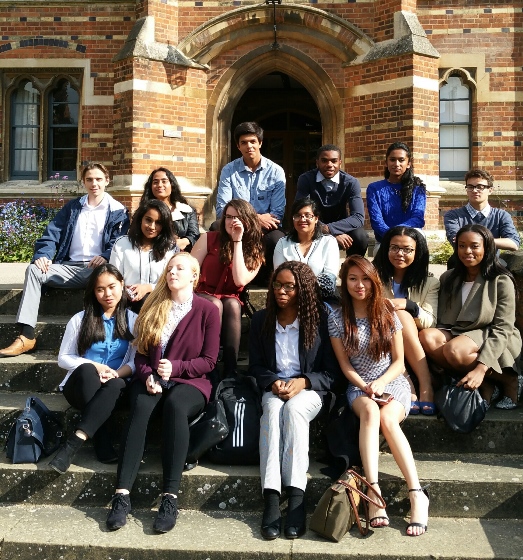 ITN News Seeks Opinion of Our 6th Form Students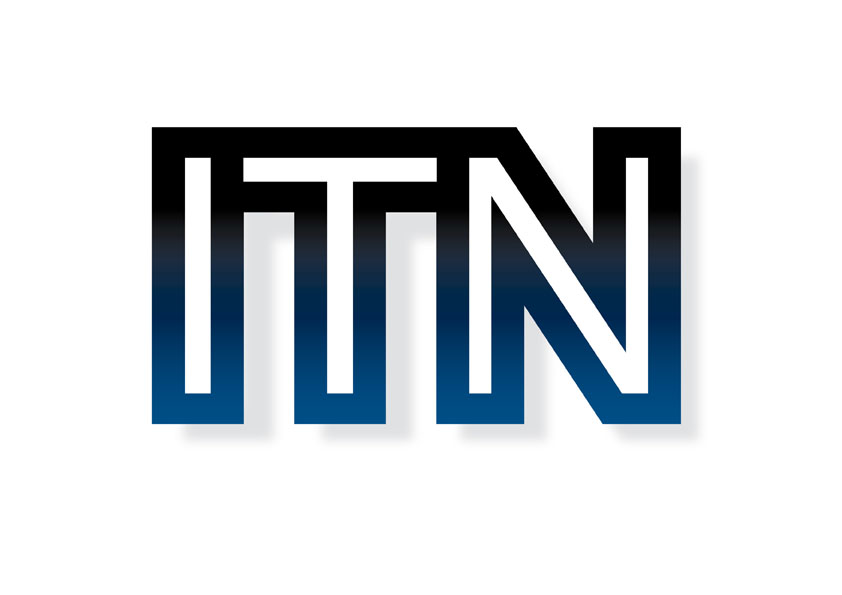 An ITN news team visited St. Gregory's on 16th June 2015 to listen to our 6th form students' views on the new GCSE grading system and other important contemporary education issues. The government's new behaviour expert, Tom Bennett, also visited St. Gregory's and will showcase the good work of St. Gregory's to provide support for other schools that experience low-level disruption in their classrooms. In an interview our Headteacher, Mr Prindiville, said "As a Headteacher I make clear to all my students that nobody has the right the stop anyone else from learning. That is the problem with low-level disruptive behaviour - it stops others learning and that is completely unacceptable. Anything that can be done to prepare those entering the teaching profession to tackle underlying behaviour issues is always going to be a good thing".
The full DfE press release can be found at https://www.gov.uk/government/news/new-reforms-to-raise-standards-and-improve-behaviour and the ITN news item can be viewed below.
To view this video in full screen, you will need to use Google Chrome.
Further Mathematics
On the 29th of January, the Y13 Further Maths group went to a conference and listened to three very engaging speakers. The first one, Dr Bursill-Hall, from Cambridge University, extended his theme ('Copernicus was wrong …') to the ancient Greek philosophers and mathematicians, such as Plato, and even mentioned the allegory of the cave to make his point clear and, perhaps, to encourage future debate. The second speaker, Matt Parker, from Queen Mary's, talked enthusiastically about the importance of mathematics in the development of technology and had all the audience in roars of laughter and in awe of his calculating skills. The last speaker, Professor Marcus du Sautoy, from Oxford University, approached rather complex ideas such as fractals, chaos theory and the butterfly effect in a clear and interesting way.
This conference gave students a good idea of what they will encounter at university and, hopefully, will encourage them to find more about the topics mentioned and promote the debate of these issues.
Students comments (some in binary):
'The conference was very entertaining. The three speakers presented even the most complicated mathematical concepts in a very clear way while also making it fun. I enjoyed the conference and I would love to go to another one.' (Krzysztof Jaworski)
01000111 01010010 01000101 01000001 01010100 (Doneill Magmanlac)
01001001 01101110 01110100 01100101 01110010 01100101 01110011 01110100 01101001 01101110 01100111 (Mearig Alem)
01000010 01110010 01101001 01101100 01101100 01101001 01100001 01101110 01110100 (Max Wilkinson)
01000110 01100001 01101110 01110100 01100001 01110011 01110100 01101001 01100011 (Sam Langley)
01010011 01110000 01110010 01100101 01100001 01100100 01110011 01101000 01100101 01100101 01110100 01110011 (Alex Landry-Jennings)