Design and Technology
This is a Department that aims to provide a very safe, friendly, happy working environment, where every student can achieve his/her full potential. Design and Technology equips students with 'real life' skills and knowledge, which will enable them to contribute to an increasingly technological society.
At KS3 there are 4 specialist areas: Food, Textiles, Graphics and Resistant Materials.
Students are taught fortnightly and are assessed for skills shown in communicating their design ideas and the quality of the products they manufacture. They cover five project strands of Research; Design Ideas; Planning of Production/Making; Making/Production and Evaluation. Pupils work to set design briefs and also carry out focussed practical tasks, allowing them to learn a wide range of technical and creative skills.
At KS4, students build on the knowledge and skills they have learnt in KS3 and now have the opportunity to study one of the following specialist subject areas: GCSE in Design and Technology or a Vocational Award Level 1/2 in Hospitality and Catering.
KEY STAGE 3 OVERVIEW
Design & Technology
KS3 Curriculum
Key stage 3 students will study Resistant Materials, Textiles and Food within the Design and Technology department. Students are taught in mixed ability groups, mixed gender.
Assessment
We use a range of assessment strategies to mark, assess, feedback and track our students:
MARKING - folder work/practical is marked every two weeks and moderated every month at DMT
TRACKING SHEET – we have a tracking sheet set up on SIMS specifically for our department to track the progress of students across each subject area. It also assesses QWC and IL (Independent Learning aka homework).
PROGRAMMES OF STUDY TRACKING SHEETS on SIMS linked to the national curriculum are used in Key Stage three.
Assessment for Learning
Students are required to peer and self-assess their work in every TVA lesson. They use green pens to do this and it can be tracked through their folder work.
Often we use post-it notes to give feedback and display them near or next to the level climbers we have on display.
We are aiming to implement a no-hands policy in DT and use techniques like randomisers and lolly sticks whilst still planning appropriate questions for each child's ability. We aim to use a range of questioning techniques within all of our lessons, structuring our questions through Blooms Taxonomy.
YEAR 7
Year 7 Resistant Materials
In Resistant Materials, we aim to explore as many materials and manufacturing processes as possible, whilst holding design and creativity central to all learning. In year 7, students undertake a desk tidy project.
Students work with acrylic, mdf and wood and use processes such as line bending and drilling to create their products. Their work is then assessed using a range of criteria based on their design and making skills.
Desk Tidy

Year 7 Food Technology
Students are introduced to the subject with lessons every fortnight. They star off by understanding what food technology and the food industry is all about, as well as the job opportunities available in the industry. They then move on to looking at Basic Food Skills. This includes Food Hygiene and Safety as well as introduction to basic tools and equipment. The course follows a theme of learning new skills in order to prepare dishes and food items that are creative, interesting and delicious. Practical sessions are carried out every three lessons and depends heavily on the progress made by the students in the planning and preparation stages. Some of the tasks set for practical sessions includes: Stir-fry Noodle dishes; Home-made Pizzas; Fruit Crumbles; Cookies and much more.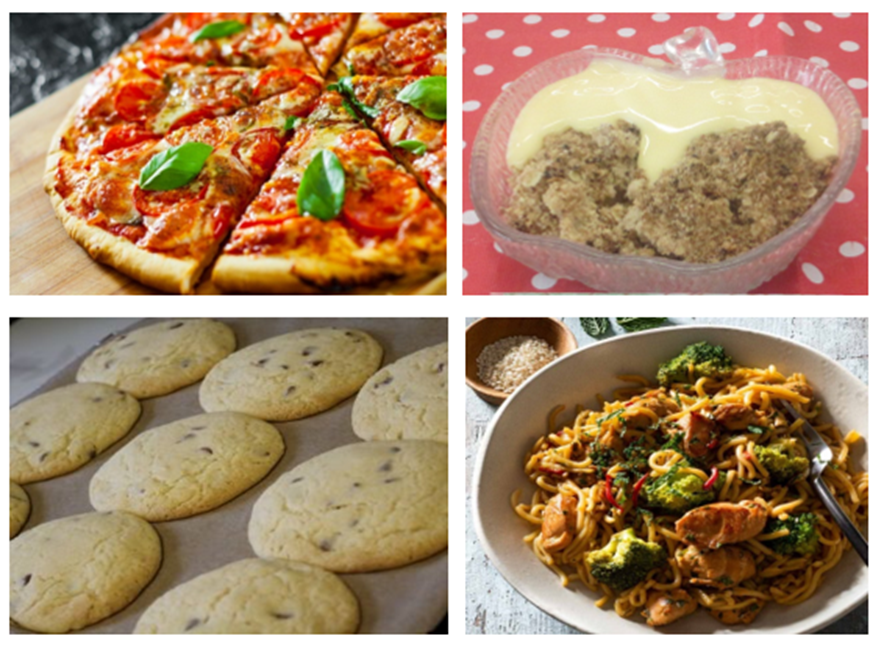 Year 7 Textiles Technology
Students are introduced to the world of textiles technology through discussions and videos to highlight what the industry is all about as well as the job opportunities available in the industry. They are then introduced to fibres and fabrics which gives them a better understanding of how textile products such as clothing and soft furnishings are made. The students then learn about the numerous ways in colour and designs are added to fabrics; allowing them to embark on a project that encourages them to show their creativity while demonstrating their skills and talents in producing samples showing different sewing and design techniques. This introduces them to a variety of equipment and tools and the safety measures needed to be followed when using these tools in the work room. Some of the techniques demonstrated are Embroidery; Stencilling; Appliqué and Pastel designs.

YEAR 8
Year 8 Resistant Materials
In year 8 we introduce students to 2D design, which is a CAD (computer aided design) piece of software. Students are encouraged to develop their CAD skills at a young age, as these skills give students the ability to explore more creative ideas and open up pathways to otherwise unavailable manufacturing possibilities.
We are lucky enough to have a laser cutter in the department and through this Photo frame and door name project, students learn how to set their work up and use the machinery available to them.
Here are some examples of Year 8 work:

Year 8 Food Technology
Students continue to build their repertoire by designing new food ideas following design briefs given. They are introduced the function of ingredients and the role they play in the success of a dish or product. They also dive more into food poisoning, its causes and preventive measures. Food presentation as well as food hygiene and safety are reiterated and practical sessions occur every three to four lessons. Students complete or develop dish ideas for Shepherd's Pie, Beef Patties, Sticky Toffee Pudding and Fruit Upside Down Cakes just to name a few.

Year 8 Textiles Technology
Students in year 8 are given the opportunity to build on their project from year 7 by discovering new techniques and skills used to add colour and design to fabrics. They also learn more about fibres and fabrics and the qualities and properties they have. Students in year 8 are introduced to the sewing machine and learn how to use them safely to make basic and decorative stitches onto fabrics. They are able to show their creativity in demonstrating some of the following techniques onto sample fabrics: Feather Stitching; Satin/Filling Stitching; Cross Stitching and making simple patch pockets.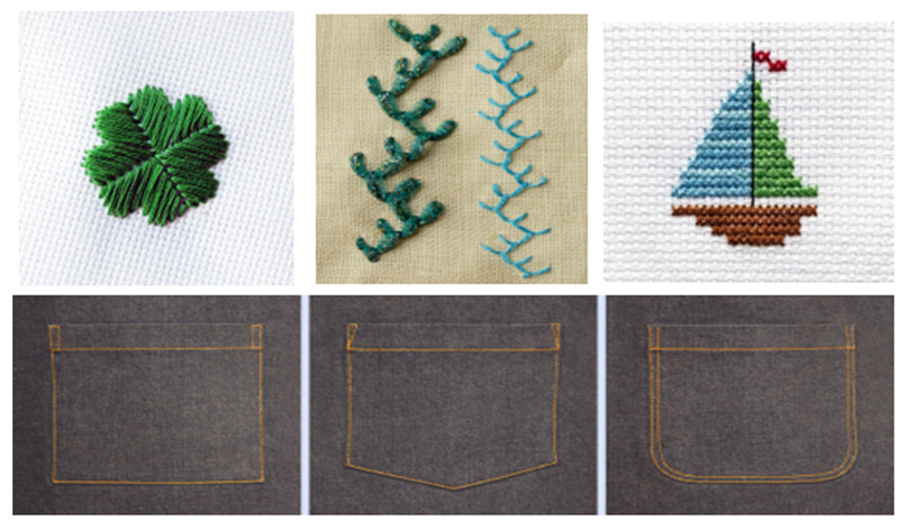 YEAR 9
Year 9 Resistant Materials
In year 9, we expect students to be able to combine a range of traditional manufacturing skills with new CAD / CAM processes. Using a range of manufacturing processes, students are challenged to design, package and market a bottle opener and are given a choice of client to design for, be it children, teenagers or adults.
Bottle Opener and packaging

Year 9 Food Technology
In year 9 students are introduced to the different cooking methods and techniques used to prepare food items. They are also given the chance to learn more about medical health conditions and food allergens and how food choices have to be carefully considered to prevent harm. This information is then used to design and make interesting dishes that are not only tasty but suitable for different clients. Practical sessions occur every 3 to 4 weeks after careful planning and preparation. Some of the items that are prepared includes: Quiches; Pasta Bakes; Cheesecakes; Samosas; Spring Rolls and Sponge Cakes etc.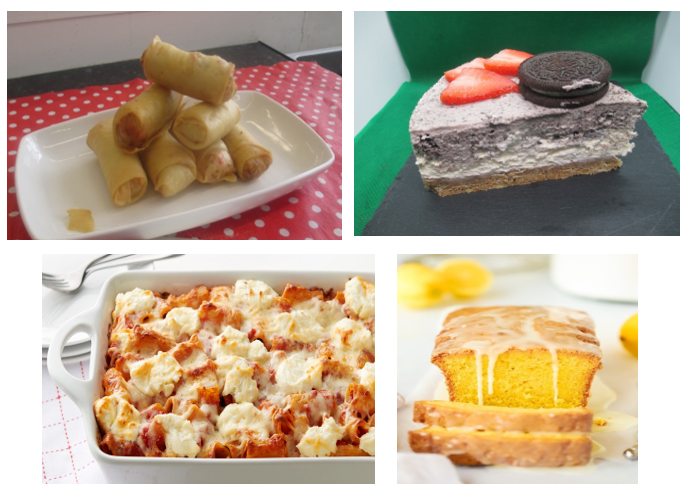 Year 9 Textiles Technology
Students in year 9 have reached the final stage of their project started in year 7. They are introduced to animal and man-made fibres and learn more about how and why they are important. The techniques learned in year 9 allow students have a deeper understanding of how household items are created to be not just beautiful but functional. Students will complete a range of techniques in order to assemble their patch-work tapestry idea. They will also learn about fastening and the positives and drawbacks to each one. Some of the techniques learned in year 9 will include adding laces and ribbons, inserting mirrors and noise squeaks as well as learning how to do a variety of 3-dimentional appliqué designs.

KEY STAGE 4 OVERVIEW
GCSE in Design and Technology
Overview
This is a two year course that builds on all the knowledge of design and technology in all of the areas you gained from year 7-9. There is a making project that you start at the end of year 10 based on a context set by the exam board. This will include a portfolio of work. The making project and portfolio is worth 50% of the GCSE.
This qualification is linear. Linear means that students will sit all their exams and submit all their non-exam assessment at the end of the course.
Subject content
1. Core technical principles
2. Specialist technical principles
3. Designing and making principles
Assessments
Paper 1 :
What's assessed • Core technical principles • Specialist technical principles • Designing and making principles In addition: • at least 15% of the exam will assess maths • at least 10% of the exam will assess science.
How it's assessed • Written exam: 2 hours • 100 marks • 50% of GCSE Questions Section A – Core technical principles (20 marks) A mixture of multiple choice and short answer questions assessing a breadth of technical knowledge and understanding. Section B – Specialist technical principles (30 marks) Several short answer questions (2–5 marks) and one extended response to assess a more in depth knowledge of technical principles. Section C – Designing and making principles (50 marks) A mixture of short answer and extended response questions.
Non-exam assessment (NEA) What's assessed Practical application of: • Core technical principles • Specialist technical principles • Designing and making principles How it's assessed • Non-exam assessment (NEA): 30–35 hours approx • 100 marks • 50% of GCSE Task(s) • Substantial design and make task • Assessment criteria: • Identifying and investigating design possibilities • Producing a design brief and specification • Generating design ideas • Developing design ideas • Realising design ideas • Analysing & evaluating • In the spirit of the iterative design process, the above should be awarded holistically where they take place and not in a linear manner • Contextual challenges to be released annually by AQA on 1 June in the year prior to the submission of the NEA • Students will produce a prototype and a portfolio of evidence • Work will be marked by teachers and moderated by AQA
WJEC Level 1/2 Vocational Award in Hospitality and Catering
Overview
The hospitality and catering sector includes all businesses that provide food, beverages, and/or accommodation services. This includes restaurants, hotels, pubs and bars. It also includes airlines, tourist attractions, hospitals and sports venues; businesses where hospitality and catering is not their primary service but is increasingly important to their success.
Who is this qualification for?
The WJEC Level 1/2 Vocational Award in Hospitality and Catering has been designed to support learners in schools and colleges who want to learn about this vocational sector and the potential it can offer them for their careers or further study. It is most suitable as a foundation for further study. This further study would provide learners with the opportunity to develop a range of specialist and general skills that would support their progression to employment. Employment in hospitality and catering can range from waiting staff, receptionists and catering assistants to chefs, hotel and bar managers and food technologists in food manufacturing. All of these roles require further education and training either through apprenticeships or further and higher education.
What will the learner study as part of this qualification?
The WJEC Level 1/2 Vocational Award in Hospitality and Catering is made up of two mandatory units:
Unit 1 The Hospitality and Catering Industry
Unit 2 Hospitality and Catering in Action
Learners must complete both units.
This structure has been designed to develop in learners the knowledge and understanding related to a range of hospitality and catering providers; how they operate and what they have to take into account to be successful. There is the opportunity to learn about issues related to nutrition and food safety and how they affect successful hospitality and catering operations. In this qualification, learners will also have the opportunity to develop some food preparation and cooking skills as well as transferable skills of problem solving, organisation and time management, planning and communication.
Through the two units, learners will gain an overview of the hospitality and catering industry and the type of job roles that may be available to assist them in making choices about progression. Successful completion of this qualification could support entry to qualifications that develop specific skills for work in hospitality and catering such as:
Level 1 Certificate in Introduction to Professional Food and Beverage Service Skills
Level 2 Certificate in Professional Food and Beverage Service Skills
Level 1 or Level 2 NVQ Diploma in Professional Cookery
You also have the opportunity to go into any of the following fields:
Food Science
Hotel Management
Nutritionist
Food and Beverage Management
Dietician
Food Writer/Critic
Food Advertisement
Below are images of past work from Hospitality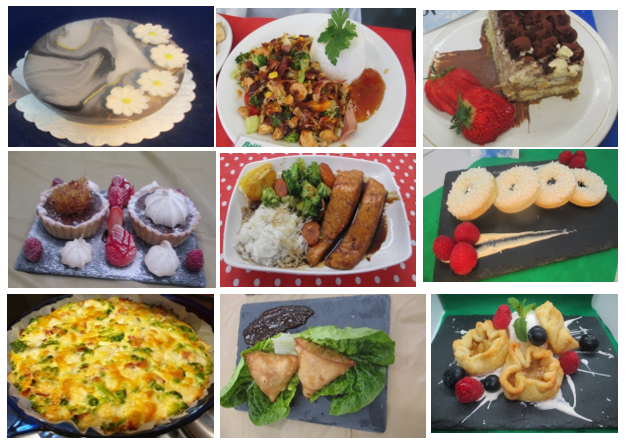 YEAR 10 AND YEAR 11
From September 2020 we are offering The WJEC Level 1/2 Vocational Award in Hospitality and Catering and GCSE Design and Technology. Details are in the key stage 4 overview.
KEY STAGE 5 OVERVIEW
A Level not currently offered.